Owens Corning® recently ranked 25th in CR Magazine's 100 Best Corporate Citizens List. This award recognizes companies that have outstanding corporate responsibility and sustainability performance. Read on as Starr Roofing and Gutters discusses how this award affects our residential roofing services and ultimately benefits you.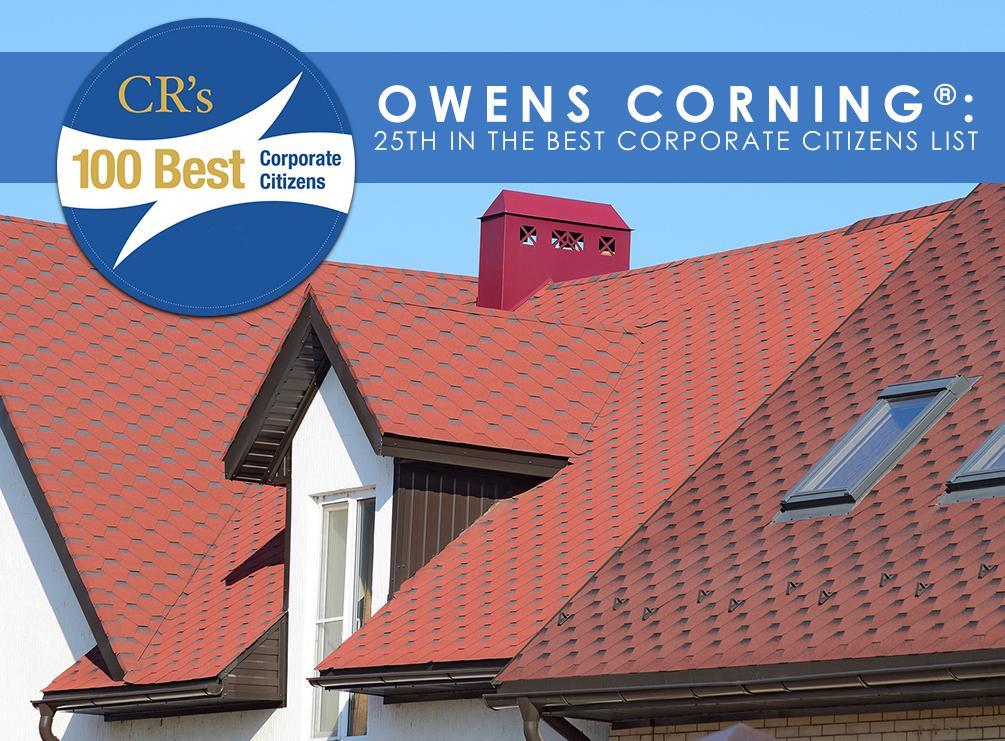 Best Corporate Citizen Award
Owens Corning jumped a total of 18 places from the list since last year, and it's a momentous achievement that preferred contractors like us are proud of.  Among the primary drivers of the award are environmental transparency and climate change, which they ranked No.2 in.
So what does this mean for you, our customer? Owens Corning's efforts to improve its environmental sustainability means that the roofing systems we install have been manufactured with the environment in mind. Not only are they environmentally friendly, but they are also energy-efficient. We know that replacing your roofing with a more energy-efficient one is the first step to making your home a greener place to live.
Complete Roofing Services
As an Owens Corning preferred contractor, we continue the tradition of excellence by providing complete and professional roofing services to our customers. We are highly trained and use the highest quality materials available so that your roofing looks good and performs well for a very long time.
We don't restrict ourselves to serving residential customers by the way. We also offer complete commercial roofing services for business owners. You can count on us to pick the best roofing system that protects your investment.
Starr Roofing and Gutters continues the tradition of providing excellent service by looking up to Owens Corning's example. If you're looking to replace your roofing with a newer, greener one, then give us a call at (210) 238-3816 for more information on our services. We install commercial and residential roofing throughout the Austin, TX, and San Antonio, TX markets.