Commercial Roofing Maintenance & Installation Services
When you need the best commercial roofing in Texas for your business, come to STARR Roofing & Gutters. We've worked with businesses in the area for years to ensure that their biggest investments are protected with quality roofing that lasts.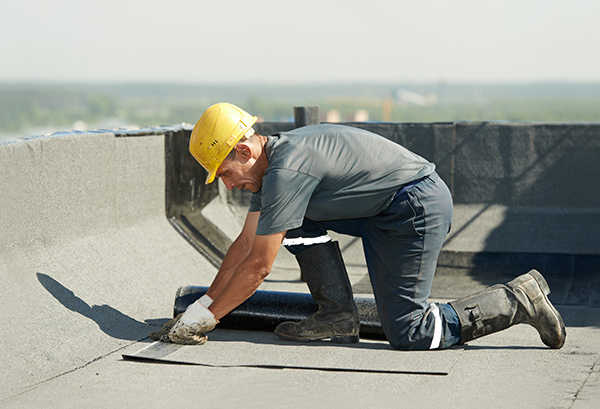 We use the highest quality products and materials when working on a commercial roofing system. We know that your business is important and that you don't have time to worry about small problems with your roofing. That's where we come in. We will inspect your roofing and determine the best ways to protect you in the future.
Our Commercial Services
Explore the opportunities that STARR has to offer you and your commercial roofing system. We have many roof materials for you to choose from, while also offering great maintenance services for your roof.
Roof Replacement: Is the roof on your commercial property aged and worn? Perhaps you're looking to upgrade in appearance and efficiency. Rely on our team for expert advice when deciding whether to replace, choosing the best material for your property and delivering a flawless installation.
Roof Repairs: Rely on STARR for professional roofing inspections and repair. From a leaking roof to missing or broken shingles, we can restore your roof back to proper working order.
Maintenance Plans: We recommend signing up for a maintenance plan, customized for your unique business. Contact us today for additional information.
24/7 Emergency Roof Repairs
If your commercial property has been hit by a storm and needs immediate attention, we're here for you. STARR Roofing can send out an on-call roofer at a moment's notice to help you evaluate the damage. We can provide emergency tarping for your roof, and then we can discuss more permanent solutions.
Contact Us for a Free Quote Today
STARR Roofing would love to show you why commercial customers throughout the area rely on our team for commercial roofing services. Contact us today for a free consultation and quote. Call us at (512) 736-6539 or fill out the online form to begin.