Starr Roofing has been serving Texas with high-quality service and affordable prices for over a decade. We are a family-run company that has the values and experience to give you the roofing you deserve the first time. We handle work for both residential and commercial sectors across Texas and we are strategically located in Round Mountain, TX to serve the Texas Hill Country, Austin, and San Antonio.  Our goal is to repair your roof with the stellar service and attention to detail that has allowed us to be one of the leading roofing contractors in the area for over 10 years.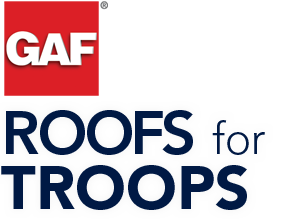 Our Services
We specialize in a variety of work, including re-roofing, roof hail repair (hail damage), roof maintenance, and new construction.  More of these services include:
Emergency roof repair
Residential roofing
Commercial roofing
Metal roofing
Tile Roofing
Roof repair
Gutter installation
Gutter repair
Skylights
Storm damage repair
Our contractors are highly trained and use the highest quality materials available to ensure that your roof is safe and durable. A damaged roof with leaks or broken shingles can be easily fixed by our expert roofing contractors.  When you choose us, you'll have the peace of mind that the job is being done correctly without any cut corners. We can solve almost any roofing problem and can provide warranties for many issues that may arise in the future.
Why Choose Us?
Starr Roofing offers only the best available services and materials. We will never rush a job and instead will take the time to make sure that you are completely satisfied. Whether it is a commercial or residential project, we take each and every job very seriously and genuinely want to help you take your roofing to the next level. Not only will it be durable and safe, but it will also look amazing with a great value.
Call Us Today to Get Started
If you are looking for a contractor you can trust to complete your roof repair in Austin, San Antonio or The Texas Hill Country, let us know. Starr Roofing takes your needs seriously and will give you exactly what you need so you can sit back and enjoy your home or office without any worry. To get started, give us a call, or fill out our convenient online request form.