Residential Roofing Installation & Repair Services
STARR Roofing & Gutters is considered one of the top residential roofing contractors in Central Texas, and our reviews show our dedication to excellent customer service. Our team has been installing roofing in Marble Falls, Blanco, Llano, Johnson City, and the rest of the Texas Hill Country for over a decade.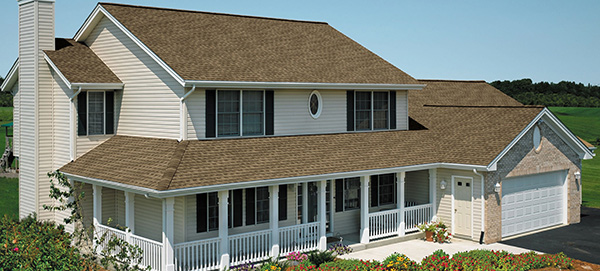 Our roofing options are top-of-the-line, using the highest grade of products and techniques to make installation and clean-up as easy as possible for the homeowners that turn to us for services. Your roof is one of the most important parts of your home, and it affects almost every other aspect of the building. When you need a roofing company that will come quickly and fix the problem efficiently, call us first.
We also offer residential roof maintenance plans to help you stay on top of your roof repairs before they become major problems. Contact us for more information.
Our Residential Roofing Types
Explore the opportunities that STARR has to offer you and your roof. We have many roof materials to choose from that offer low maintenance for your roof.
Asphalt shingles
Metal
Tile
Wood
Slate
Get in touch with us today for help choosing the best roofing type for your home.
"We Treat You Like You're Family"
That's our promise here at STARR. We're a family-owned, tight-knit company, and we treat our customers with the same family values we give to our own family. We understand that hiring a residential roofing company may feel like a daunting decision. Whether you're looking for a contractor to work on your home or your business, you need a company that will bring courteous service and professional workmanship you can trust.
STARR Roofing & Gutters would love to make the decision easy for you. Give us a call today for a free consultation, and we'll show you why our customers choose us, time and time again.
Contact Us for a Free Consultation & Estimate
When you need a roofing company you can trust with your home, contact STARR. Give us a call today at (512) 736-6539 or fill out the online form to begin. We'll be delighted to help you.