Commercial Roofing Contractor for Routine Maintenance
STARR Roofing & Gutters is available to help you maintain the roof on your Texas business. Routine maintenance of a commercial roofing system can reduce long-term repair costs and greatly extend the entire system's life.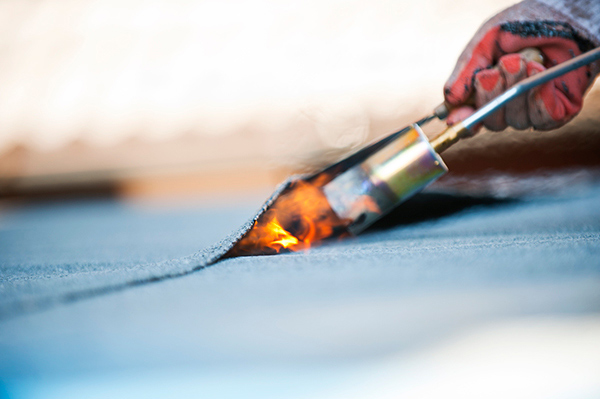 Our company is the Texas commercial roofing contractor that offers the most extensive choice of scheduled roof maintenance programs to extend the life of commercial roofing. We have experience in the maintenance and repair of all commercial and industrial roof types, including single-ply membranes, modified and built-up roofing, and metal, tile and asphalt shingle roofs. Contact us today for more information.
Custom Roof Maintenance Plans
Routine maintenance is the key to a commercial roofing system that performs well over many years, providing the protection you need for the people and property inside. When you sign up for a routine maintenance plan with STARR Roofing, we will perform a professional inspection of your roof to determine its condition, identify any damages and recommend any needed repairs. We will then work with you to develop a scheduled maintenance plan that meets your annual budget needs while addressing the critical issues of roof integrity and ongoing performance.
Why Choose STARR Roofing & Gutters
STARR Roofing is proud to be one of the leading roofing companies in the Central Texas area. We offer extensive experience with all types of commercial roofing, so you can rest assured that your property is in good hands with us. Additional reasons customers choose STARR include:
Locally owned, third-generation company
Trained, experienced project managers
Unparalleled labor & material warranties
"Locals Love Us" Award Winner
Angie's List Super Service Award Winner
Best of the Highland Lakes Award Winner
Emergency disaster response team
Contact Us for a Free, No-Obligation Quote
Do you need a roofing contractor you can rely on for professional roofing maintenance? Look no further and contact STARR Roofing today. Call us at (512) 736-6539 or fill out the online form to get in touch with us.