Professional Repair & Restoration Service for Roof Leaks
Many homeowners try to ignore roof leaks or make temporary repairs, hoping the problem will go away on its own. It won't. Water has a way of seeping through the tiniest gaps, where even a trickle can cause serious damage to a home in time. STARR Roofing is available to help you if your home or commercial property's roofing has sprung a leak. Contact us today for fast response.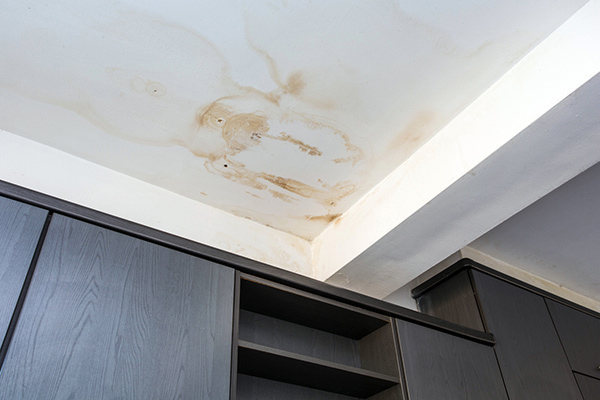 Do You Need a Professional Roof Leak Repair?
Don't wait to get your leaky roof fixed. When it comes to roof leaks of any size, repairing the problem promptly is important to the security of the structure.
What should I do when my roof leaks?
First, do your best to contain the water damage by using a bucket to catch the leak, and also covering any nearby walls, furniture, flooring and other sensitive areas with plastic. Once you've done these quick maneuvers to prevent damage, we can help you plan more permanent fixes, such as tarping your roof and a complete roof repair project.
24/7 Emergency Roof Repair Service
Our on-call roofers are available 24/7 to help you with emergency roof leaks. Call us and we'll have the leak located, isolated and repaired in no time, ensuring your roof is restored and once again providing the protection and peace of mind it was designed to deliver. Whether it is a small drip or big deluge, STARR is the roofing contractor with the experience, skills and resources to repair your leaky roof fast.
Contact Us Today for Rook Leak Help
Call the roof repair professionals at STARR Roofing & Gutters for quick response and affordable repairs. We are experienced in the repair and restoration of all types of roofing systems. Our repair teams are specially trained to make repairs efficiently and safely, saving you the trouble and risk of climbing a ladder. Call us today at (512) 736-6539 for immediate service, or fill out the online form to send us a message and we'll get back to you in 24 hours or less.