Professional Gutter Installation for Homes & Businesses
Gutter systems prevent erosion, rot and water damage to buildings in Central Texas. With an average rainfall of 34 inches a year here, investing in gutters to protect your home is a wise choice. STARR Roofing & Gutters offers seamless gutter installation in both 5-inch and 6-inch sizes, in K-style, box and half-round profiles. Our gutters are fabricated on site, and can be made out of aluminum, copper and galvalume. There are also several different leaf screen/gutter protection products that we offer, depending on your budget.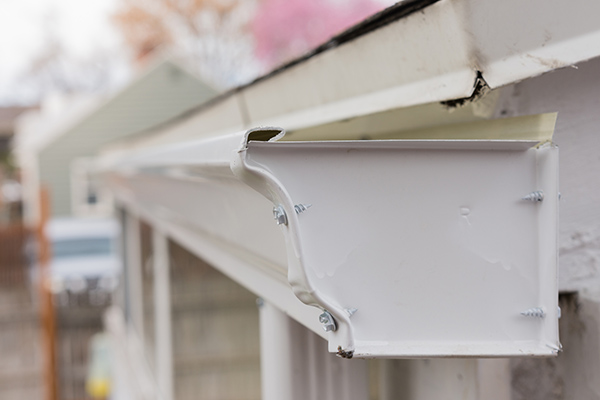 Do you need a gutter system for your home or commercial property? Contact us today for a free estimate for a new gutter installation.
Our Gutter Services
A properly functioning gutter and downspout system from STARR Roofing & Gutters is essential to prevent water from entering your home and causing flooding and structural damage. Gutters and downspouts must be the right size to accommodate large volumes of water without filling up and overflowing, all while looking proportional to your home. When you request a gutter installation from STARR, you can rest assured your property will be protected.
We offer complete gutter services, including:
Gutter installation
Gutter replacement
Gutter repairs
Gutter protection systems
Inspections & cleaning
To receive more information or to receive a free quote, contact us today!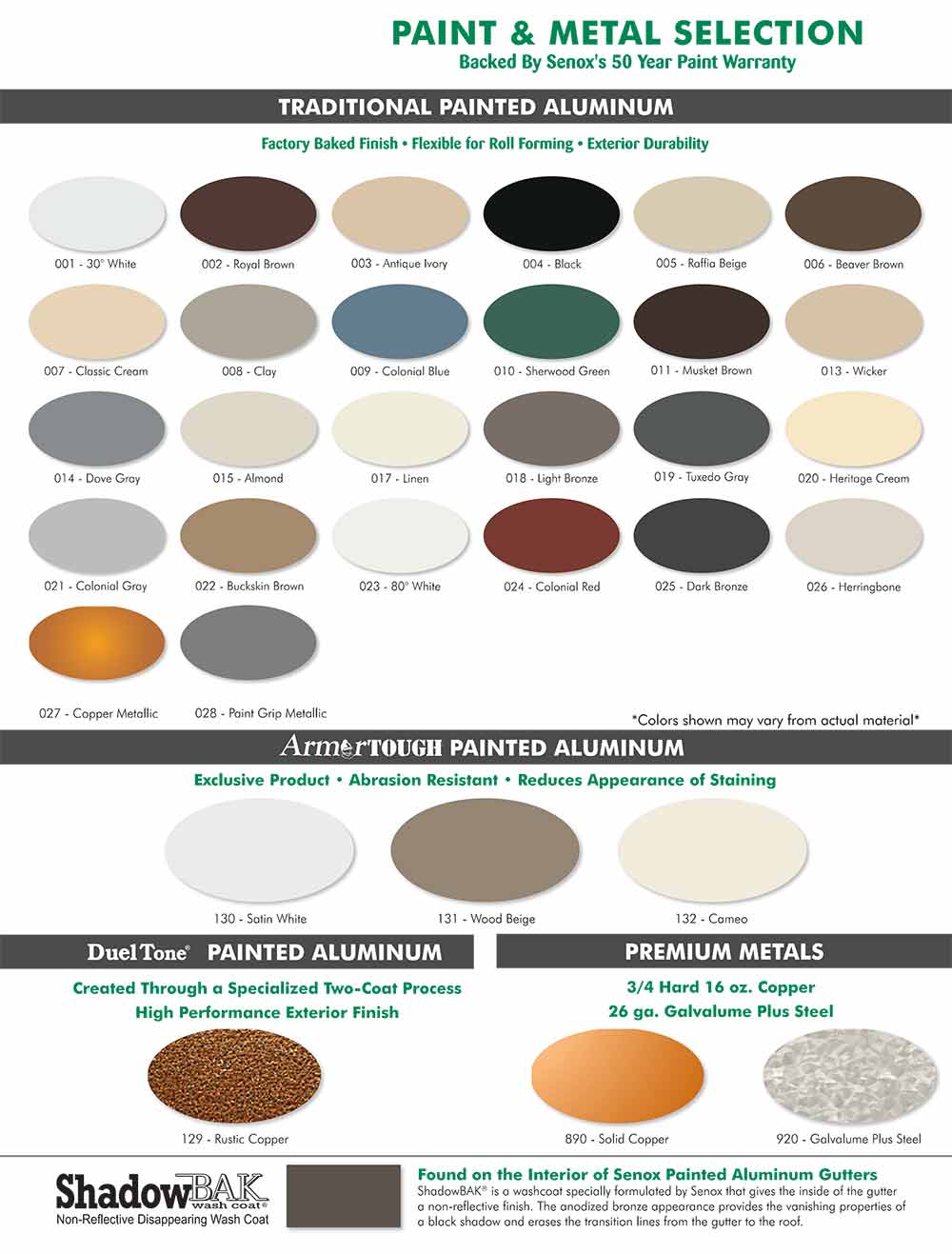 Do You Need a New Gutter System?
A well-designed roof keeps water from entering your home and transports rainwater to the roof's edge, but it doesn't quite complete the job. A quality gutter system finishes the job by conducting the water down and away from vulnerable areas. Without gutters, water spilling off the roof can cause damage to siding, windows, doors, landscaping, concrete and masonry, and the foundation of your home. Water pooling around your home's foundation can stain walls, rot wood framing, flood the basement and even crack a cement foundation.
When choosing a gutter contractor, there's a number of reasons to pick STARR Roofing:
Seamless Construction: Our gutters lack the joints of traditional sectional gutters that leak over time.
Proper Installation: If possible, we slip our gutter box behind the drip edge on your home, preventing water intrusion and fascia rot (90% of installers skip this step to save time).
Hidden Hangers: Our gutters are installed with hidden hangers, instead of the old-school spikes you may have seen before. This improves the appearance of the gutter.
Customizable: With a range of colors, sizes and profiles available, we can find a gutter that matches or complements the color of your home.
Contact Us to Request a Free Quote
We recommend scheduling an inspection if your current gutters are broken, not draining right or non-existent, or if you have noticed erosion, staining or water damage. For more information or to get a free quote, contact STARR Roofing & Gutters now! From gutter repairs to new installations, we can handle all of your gutter needs. Call us today at (512) 736-6539 or fill out the online form to send us a message.