Reliable Roofer for 24/7 Emergency Repairs
When disaster strikes and your roof suffers damage as a result of high wind, hail or flying debris, you shouldn't wait to make repairs. Call STARR Roofing & Gutters immediately for a quick response to stop leaks, prevent further damage and restore your roof's ability to protect your home and family. As your local roofer, we'll get your roof back into proper working order fast.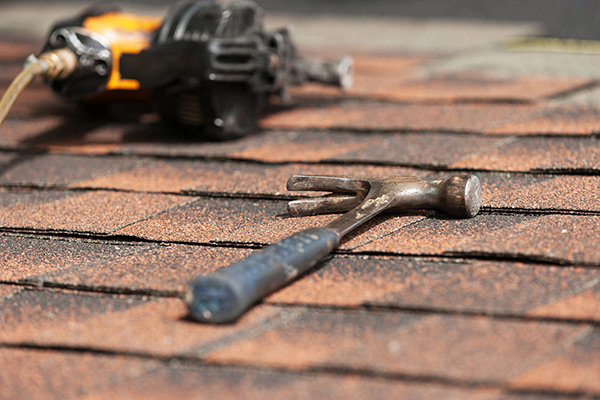 Do You Need an Emergency Roof Repair?
You may be tempted to delay repairs to a damaged roof. However, even a small leak left unaddressed can result in widespread damage to your home over weeks and months. Calling STARR Roofing & Gutters for emergency roof repairs is the best way to minimize damage and avoid even more expensive repairs in the future.
Signs your roof needs repair include:
Warped, cracked or missing shingles
Leaking into interior of building
Holes in any part of the roof
Loose or damaged flashing/underlayment
If you notice any of these problems, get in touch with our expert team without delay.
What Happens During an Emergency Service Call
When you call STARR Roofing & Gutters with a roofing emergency, our on-call roofer will arrive promptly to make short-term repairs to protect your property and prevent further damage. We will then assess whether more permanent repairs are necessary. We'll also document the damage to facilitate a homeowner's insurance claim, if applicable.
Contact Us Today for Fast Service
STARR Roofing is available 24 hours a day, seven days a week to help you when a major problem occurs with your roofing system. Whether you have a small leak and need tarping help or the roof is destroyed, we're the roofer to trust with the repair job. Call us today at (512) 736-6539 for immediate service, or fill out the online form to request a free quote for roof repairs. We'll get back to you quickly.