Residential Roof Maintenance Services
Proper care of the roof on a building can reduce long-term repair costs and greatly extend its service life. STARR Roofing & Gutters is the Texas roofer that offers the most extensive choice of scheduled roof maintenance programs to extend the life of your roofing system – at a fraction of the cost of replacement.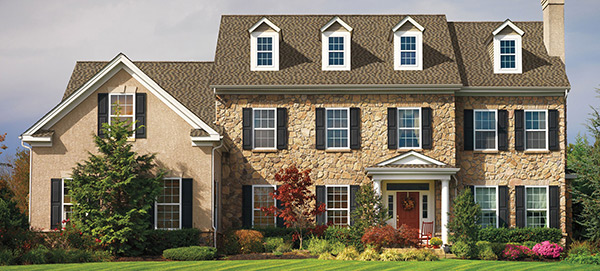 Custom Roof Maintenance Plans
Routine roof maintenance is the key to a roofing system that performs well over many years, providing the protection you need for the people and property inside. Our roof maintenance experts will conduct a professional inspection and assessment of your roof's current condition and recommend any repairs that are immediately necessary. We will then work with you to develop a scheduled maintenance plan that meets your annual budget needs while addressing the critical issues of roof integrity and ongoing performance.
Residential Roof Repairs
While inspecting your roof, we will look for damages that need repair, and then we will offer professional, cost-effective solutions to fix any issues before they get worse. Common roof damages include:
Broken, warped or missing shingles
Water penetration in soffits or fascia
Roof leaks and/or water spots indoors
Cracks in roof vents
Sagging roofing components
Mold, mildew, moss or algae growth
If you've already noticed any of these signs of damage to your roofing system, it's important to have them fixed promptly. Get in touch with us for assistance with your roofing repairs.
Contact Us to Begin a Custom Roof Maintenance Plan
STARR Roofing & Gutters has experience in the maintenance and repair of all roof types, including single-ply membranes, modified and built-up roofing, and metal, tile and asphalt shingle roofs. For more information and a quote on what it would cost you to receive regular maintenance to your roof, contact us now. Call us today at (512) 736-6539 or fill out the online form to get started. We'll be sure to respond within 24 hours of receiving your message.