Did you know that gutters can be exposed to more than 1,900 gallons of rainwater runoff during a rainstorm? This is one of the reasons why you have to keep up with gutter maintenance all year long. Local gutter installation company STARR Roofing & Gutters shares gutter maintenance tips that can help keep your gutters in shape throughout the year.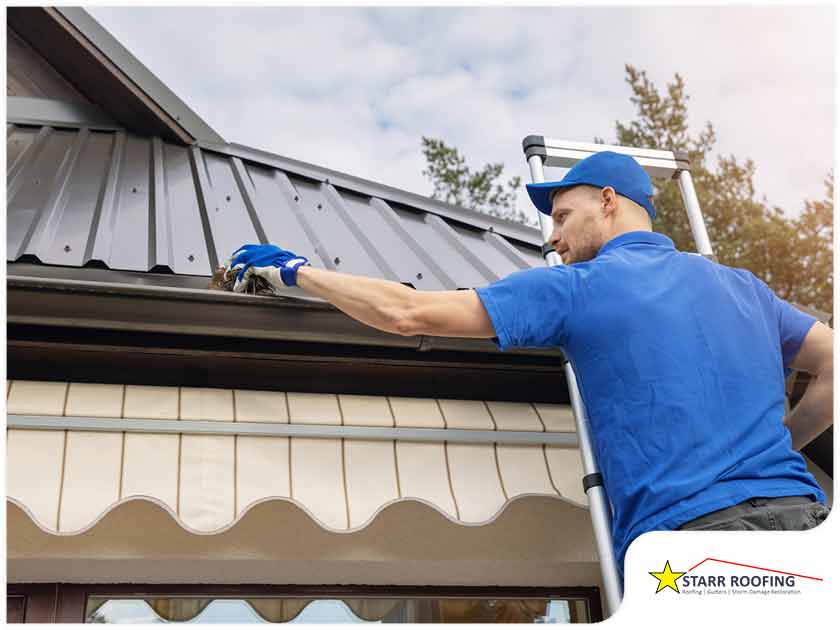 Clean Your Gutters Regularly
Gutter cleaning is an important part of gutter maintenance, which is why it should be a part of your to-do list not just during fall, but through all seasons. Cleaning your gutters can be done during most times of the year, and it doesn't have to be restricted to pre-winter or pre-summer maintenance inspections.
Gutters are sized to allow for the highest recorded rainfall, with some headroom to spare, and keeping them clean can help make sure your gutters have the capacity in the event of a heavy downpour. Regular roof maintenance and a quality gutter protection system can help reduce the gutter maintenance work needed without compromising the care that your gutters deserve.
Have Leaks Repaired as Soon as Possible
Leaky gutters won't do your home any good when it's raining. After making sure your gutters are clean, make it a point to inspect your gutters for leaks. In addition to signs of corrosion, pay attention to gutter joints and seams.
You can check for leaks by spraying your roof with water to simulate rainfall, then taking note of leaks as they occur. Fortunately, many early signs of gutter leaks can be fixed. Worn-out caulk at the seams and joints can be reapplied. Minor signs of rust can be sanded and painted over. Holes can be patched. If your gutters are up for replacement, consider investing in seamless gutters, which require less maintenance and have far less chances for developing leaks.
Make Sure the Downspouts Are Clear
People often overlook the downspouts, but it's every bit as important to the entire gutter system as the gutter troughs. When you inspect your gutters, make sure the gutter troughs are clear. Worn-out caulk and loose fasteners must be fixed. If you have attachments like extensions or a rainwater collection system, make sure transitions are properly installed and attached.
Need help with gutter maintenance or storm damage repairs? Call STARR Roofing & Gutters at (512) 736-6539. You can also fill out our contact form to schedule an appointment.