Meticulous budgeting can help keep the costs of your gutter installation project under control. To help you get started on your budget planning, here's an overview of the factors that can affect the costs of your new gutters: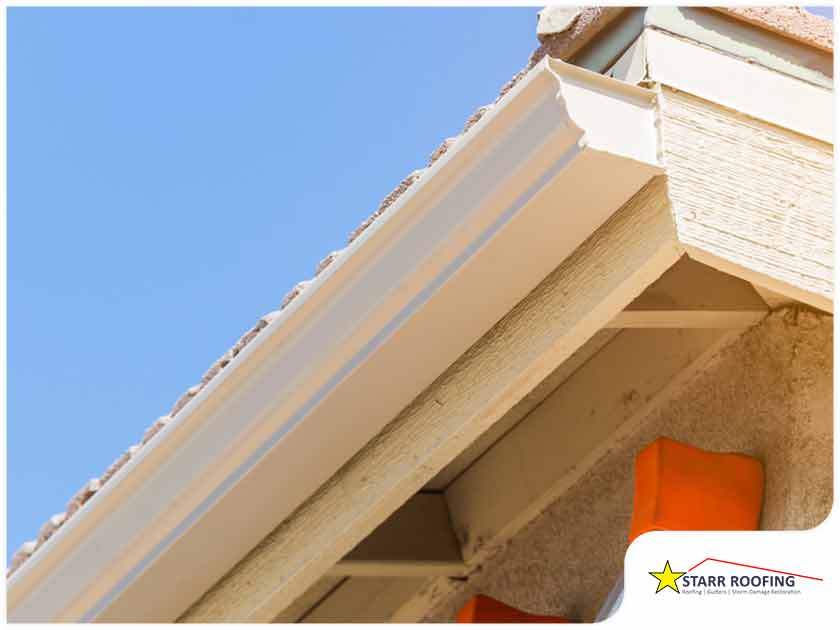 Materials
Remember: expensive doesn't necessarily mean durable. Gutter systems won't last long if they're made of materials that aren't suited to your area's climate. That's why it's important to choose a gutter material that can handle the local climate.
Here's an overview:
Vinyl – Vinyl gutters are lightweight, easy to install, and the most affordable option on the market. They're relatively common in areas that receive little rainfall or rarely see snow. That's mostly because they aren't suited to cold climates; in temperatures below 10 degrees Fahrenheit, vinyl becomes brittle.
Aluminum – Aluminum gutters are a more durable alternative to vinyl gutters. They're lightweight, easy-to-install, and rust-resistant. However, it is susceptible to dents.
Stainless Steel – Stainless steel is one of the more expensive materials, but if you're looking for exceptionally durable gutters, stainless steel gutters are worth the investment.
Keep in mind that while it's important to stay within your budget, you shouldn't get too preoccupied with the costs. When choosing new gutters, focus instead on maximizing the returns on your investment.
Labor Costs
The same goes for labor costs. It might be tempting to hire the contractor with the lowest bid, but it's likely to cost you more in the long run. After all, it's not uncommon for less experienced contractors to offer lower bids to attract more customers. The problem with hiring less experienced contractors is that they're prone to making costly installation errors.
One more thing: no matter how durable your new gutters are, they won't last long without routine roof maintenance. That's why it's important to have a professional clean your gutters routinely.
Looking for professional roofers near you?
STARR Roofing & Gutters, a locally owned third generation company, offers a wide range of professional roofing services, including gutter installation and storm damage repair services. To schedule an inspection or request a free estimate, call us at (512) 736-6539 or fill out this form. Talk to us today!