We at STARR Roofing & Gutters are proud to be designated as a GAF Master Elite® contractor. In today's post, we'd like to share an overview of the benefits of working with a Master Elite contractor, and why only the top 3% of roof replacement contractors in the country qualify for it.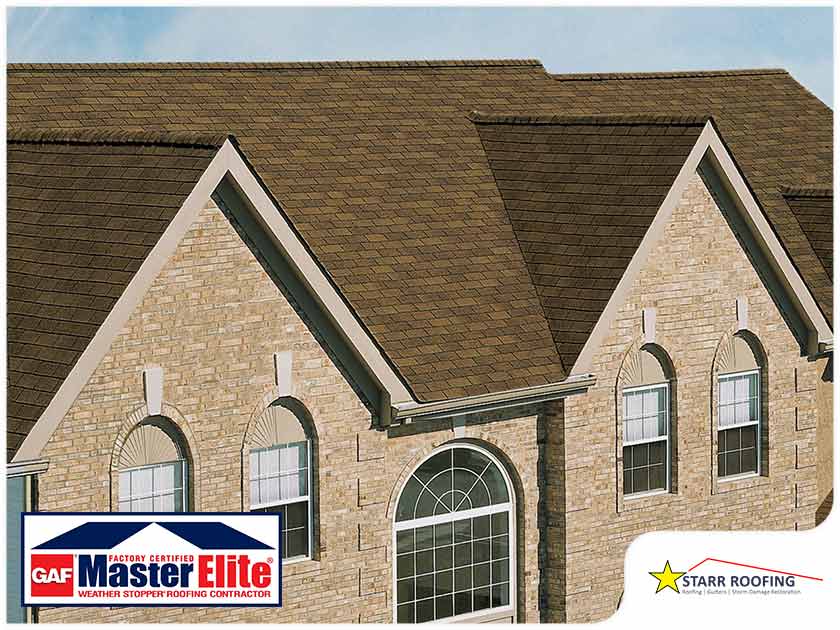 Superior Roofing Products
Working with a GAF Master Elite contractor gives you access to GAF's entire selection of industry-leading roofing products, including the GAF Lifetime Roofing System. Each component and accessory is precisely engineered to work together as a complete roofing system that will protect your home.
GAF offers a wide selection of styles, colors, and options that outperforms competing products. Whether you choose traditional three-tab asphalt shingles, or premium options like the Timberline™ dimensional shingles, you can always count on GAF's residential and commercial roofing products to live up to their high quality standards.
Professional Installation
Installation is just as important as using quality materials to build a roof. Roofing problems are more likely to be caused by installation errors than manufacturing defects. This is the reason why GAF holds workmanship in the same standards as their products, which, in turn, is why they invest in providing training and certification to GAF Master Elite contractors like us. After all, even the best roofing products won't perform if not installed properly. We also receive periodic updates and training to keep our skills and know-how up to their standards, which helps us make sure that your home gets the quality roofing it deserves.
The Best Roofing Warranties
As a GAF Master Elite contractor, we offer the best warranties that you can find in the roofing industry, including tiers that are not available through uncertified contractors. GAF's Limited Warranties are available in four levels that cover material, workmanship, and accessories, among others. The best option, GAF Golden Pledge® Limited Warranty, counts among its features material coverage of up to 50 years and workmanship coverage of up to 30 years. The claims process has also been simplified: whether the problem is caused by a manufacturing defect or an installation error, your GAF Master Elite contractor will help facilitate your warranty claim.
STARR Roofing & Gutters is your leading provider of roof repair and installation services. Give us a call at (512) 736-6539. You can also fill out our contact form to schedule an appointment.