As a rule of thumb, you should have a roofing contractor inspect your home after a hailstorm or any extreme weather event. No matter how durable your roof is, it's likely to have sustained some form of damage after the hailstorm. The sooner roofing damage is detected and roof repair is done, the better.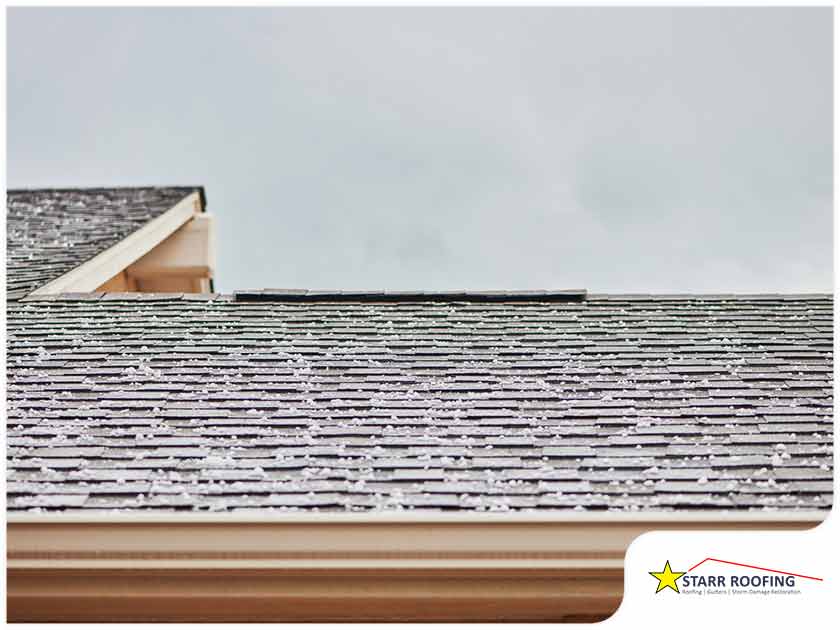 What's the worst that could happen if you ignore hail damage on your roof?
More than Just a Scratch or Dent on the Asphalt Roof's Surface
Even minor hail damage can weaken an asphalt shingle roof. When hailstones hit your roof, they might dislodge several granules embedded in the roofing shingles. These granules are responsible for protecting your roof from damaging ultraviolet rays. Without them, your roof is left more vulnerable to cracks and other forms of UV damage. If the damaged shingles aren't replaced after a hailstorm, it's only a matter of time until leaks start to form.
Important note: Keep in mind this chain weakening effect applies to other roofing materials, not just asphalt shingles. Hailstones can leave holes in roofing membranes or chip off the reflective coating, making your roof—regardless of its type—more vulnerable to roofing damage.
Void Insurance Coverage
If hail damage on your roof isn't fixed as soon as possible, it might affect other parts of your home. While your insurer may cover hail damage, they likely won't cover the damage caused by neglect on the homeowner's part. After all, taking the necessary steps to mitigate roofing damage is also part of the homeowner's responsibility.
Aside from delayed roof repairs, failure to routinely maintain your roof can void your insurance policy. To ensure your policy remains valid and your coverage intact, it's important to have a residential or commercial roofing contractor routinely inspect your property. 
Looking for roofers near you?
STARR Roofing & Gutters is a locally owned 3rd generation contractor. We offer a wide range of professional roofing services, including roof replacement and maintenance services. To request an estimate for your roofing project, call us at (512) 736-6539 or fill out this form.